Connect With Your Ayurveda Doctor
Discuss your problems–joint pain, depression, diabetes, insomnia, skin disorder, infertility, PCOD, acidity with expert Ayurveda & Siddha Physicians.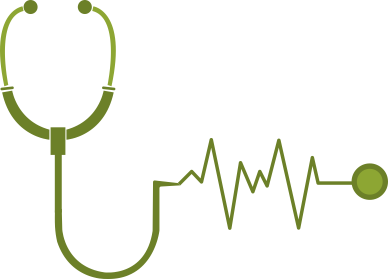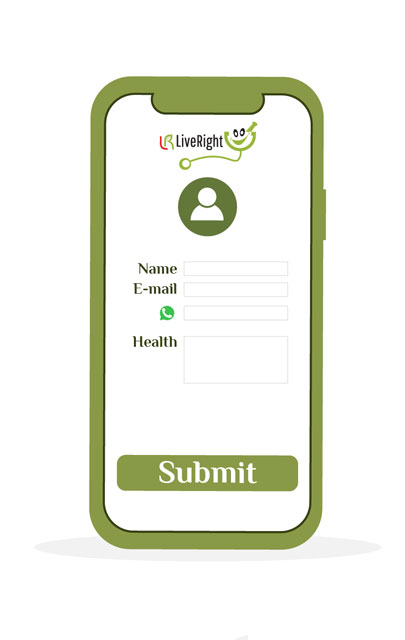 Book Appointment
Enter your name, contact and health issues. Pick a date and time for Hello Call. Submit the form.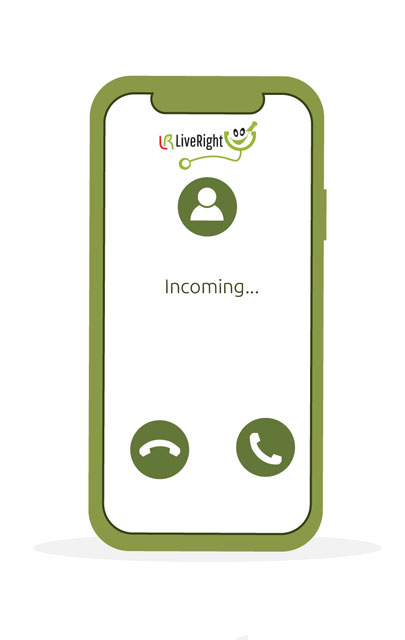 Receive Hello Call
On the day appointment day, receive your one to one consultation with the doctor. There is no time limit and it's free.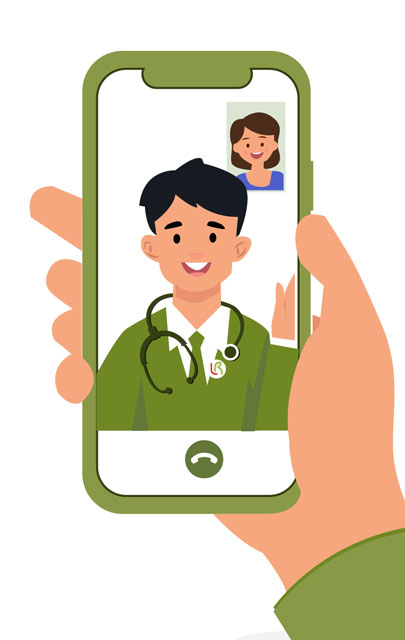 Connect With Doctor
On the day appointment day, receive your one to one consultation with the doctor. There is no time limit and it's free.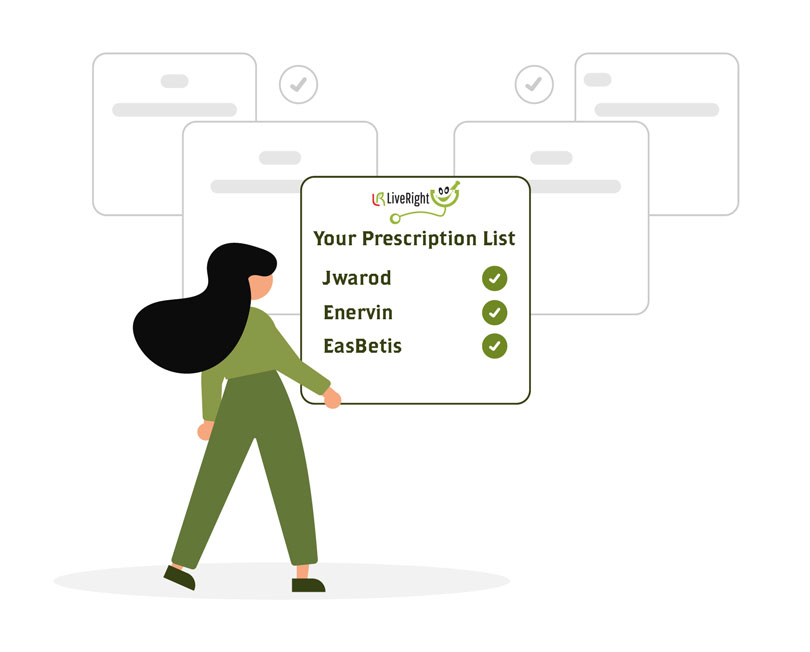 Get Your Prescription & Treatment Plan
Check your email/whatsapp for the Doctor's prescription and medicines details.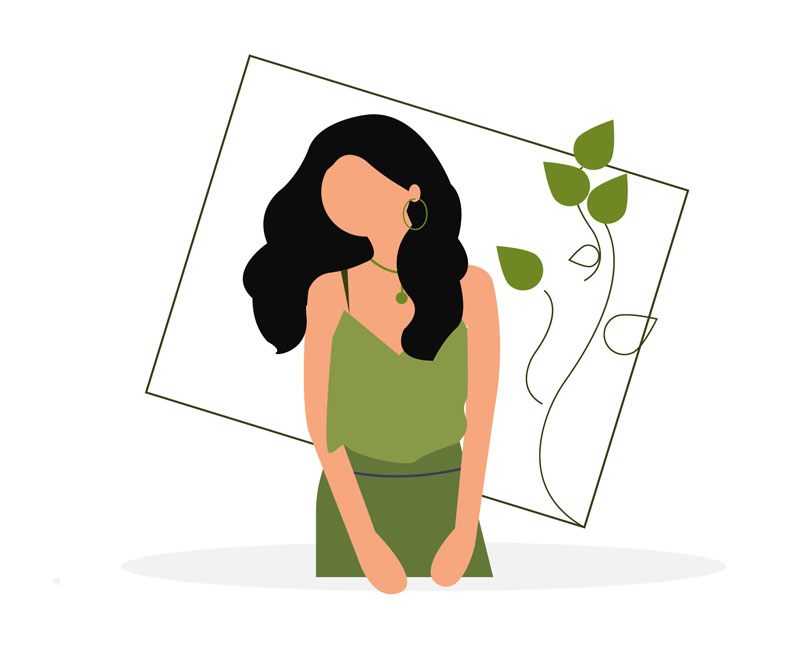 Feel the Goodness
Our health care genie provides post - consultation case to help you and feel the goodness.
You can meet your ayurveda doctor directly in one of our ayurvedic hospital centers directly.
My wife Kamini was treated for Rheumatoid Arthritis during her pregnancy time. Her pain was much controlled and the RA became negative, and she is safe and also our baby is healthy too. Thank you for the patient care and support from LiveRight.
My gas trouble problem and breathing issue is now completely fine. I am able to change my lifestyle and feel so much happier now. I recommend them for all the people who are looking to manage, balance their health and work at the same time.
I had an acne problem and constipation. My face looks so much better even after 15 days itself. I feel very much relieved with my stomach also. The customer support is very good at LiveRight. I like their products and skin treatment services.
Director, Deepam Ayurveda Center
She is a renowned Ayurvedic doctor bringing the traditional practices for the modern world with her experienced  treatment methods.. Using Ayurveda as a vessel to heal conditions like Arthritis, PCOD, infertility has been her one of the much appreciated services. Taking the benefits of Ayurveda across the globe has been her ambitious vision and providing healthcare to all people is her current mission.
Director, Swabhimaan Trust For Autism
He is one among prominent doctors who brings the ray of hope on Autism with help of Ayurveda & Siddha. His treatment plan is a careful balance of dosha analysis and social engagement activities. He also holds records in successfully treating autistic children along with their parents counselling sessions.
Chief Medical Officer, LiveRight
Holding a decade of experience in herbal drug research and development, she is our Chief Ayurveda Officer who is exceptional in handling the patients. Her approach in treatment methods is loved by all of our patients and she maintains cordial relationships with them all. She is specialized in psychotherapy, lifestyle coaching and workplace wellness.