It's natural to feel thirsty this hot summer. Your throat looks for more refreshing foods and drinks to swallow during summer. It not only refreshes your stomach but also helps in refreshing your skin. The water or refreshing drinks you drink all add hydrating powers to your skin. In the same way, an Ayurvedic face pack is also a hydrating source for your skin.
Also, these refreshing drinks play a role only in hydrating your skin from the inside out. But that's not enough for your starving skin. So an Ayurvedic face pack acts as an external agent to keep your skin hydrated.
RELATED: Feeling dehydrated! Here's how to keep yourself hydrated this summer
A face wash at regular intervals will also help your skin stay hydrated. Using a sulphate added face wash or face pack can aggravate your skin, especially if your skin is sensitive. So always prefer natural face packs that bring late results yet, with minimal or no side effects.
Here are some simple DIY Ayurvedic face packs which might help you healthily handle this summer heat.
RED SANDALWOOD FACE PACK
Sandalwood – is an ingredient that has anti-ageing properties. It helps your skin fight infections and remove dullness and dark spots. It also treats acne scars and helps bring back your natural face glow.
The benefits of ingredients used in the Red Sandalwood Face Pack;
Manjishta – Builds even complexion and lightens dark spots.
Lodhra – Improves skin softness (has cleansing properties).
Haritaki – Helps in maintaining skin moisture.
Rakta Chandanam – Reduces acne marks and skin pigmentation.
Daruharidra – Skin complexion promoter (has antioxidant properties).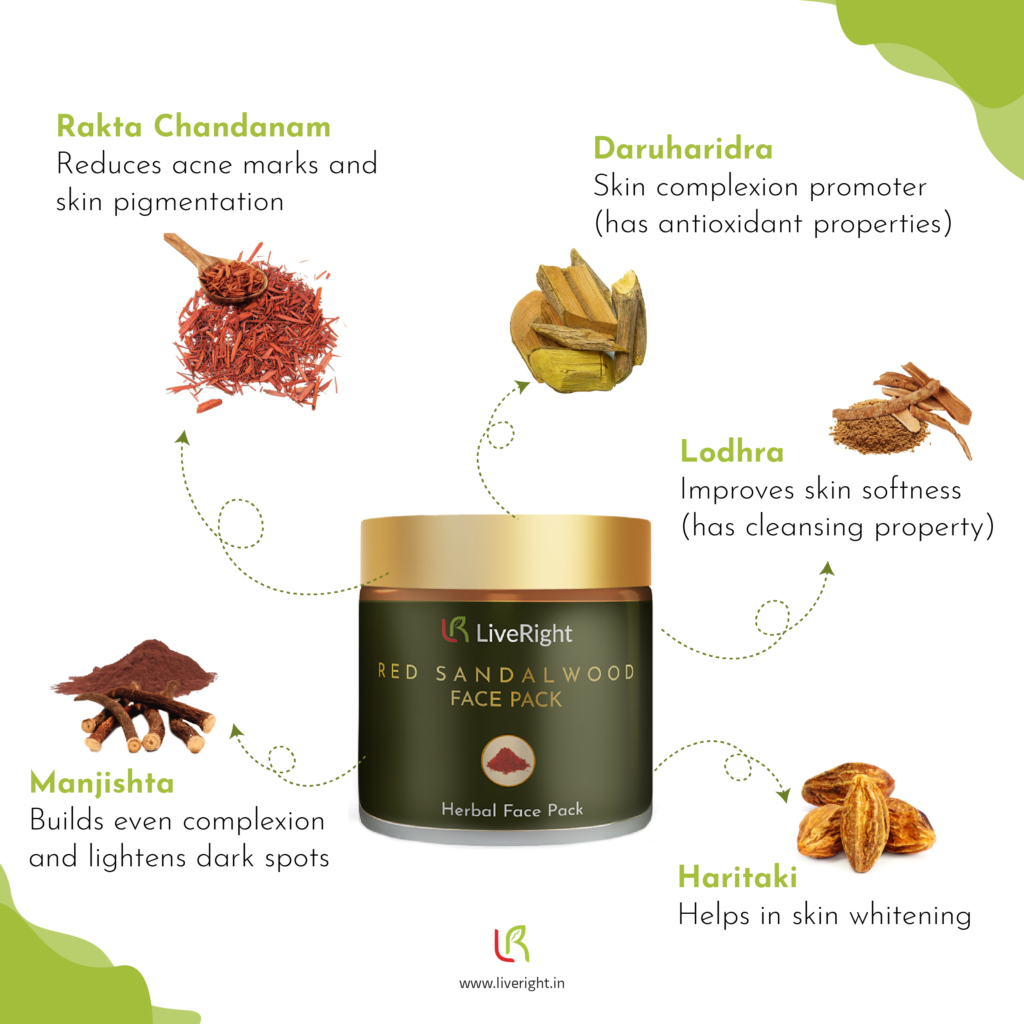 HONEY WITH LEMON FACE PACK
Properties of honey – anti-inflammatory, antimicrobial, healing, and cleansing properties.
Properties of lemon – rich in vitamin C and the presence of citric acid helps brighten the skin.
Benefits of honey and lemon face pack;
Reduces redness and skin irritation.
Removes dead cells and dirt clogged – cleansing agent
Reduces dryness and prevents flake formation.
Dries out pimples.
Brightens skin.
Promotes even skin tone by removing tan.
Hydrates your skin and makes them look young.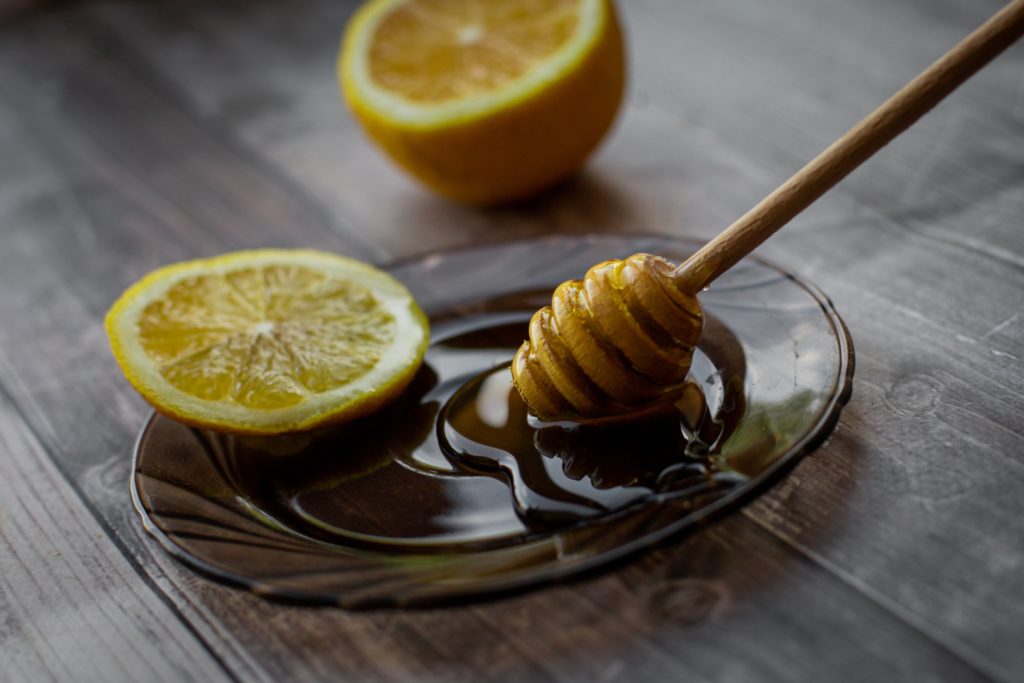 SESAME OIL PACK
A massage with any oil is always a traditional detoxification method for the skin. Oil massages help you de-stress. Out of so much oil, sesame oil is a good ingredient for body or face massage.
Benefits of sesame oil;
Naturally hydrates and moisturizes your skin.
Significantly reduces the signs of ageing.
Removes tan from your skin.
Lightens acne scars and dark spots.
Helps in removing dead cells and dirt clogged in pores.
Shrinks enlarged pores.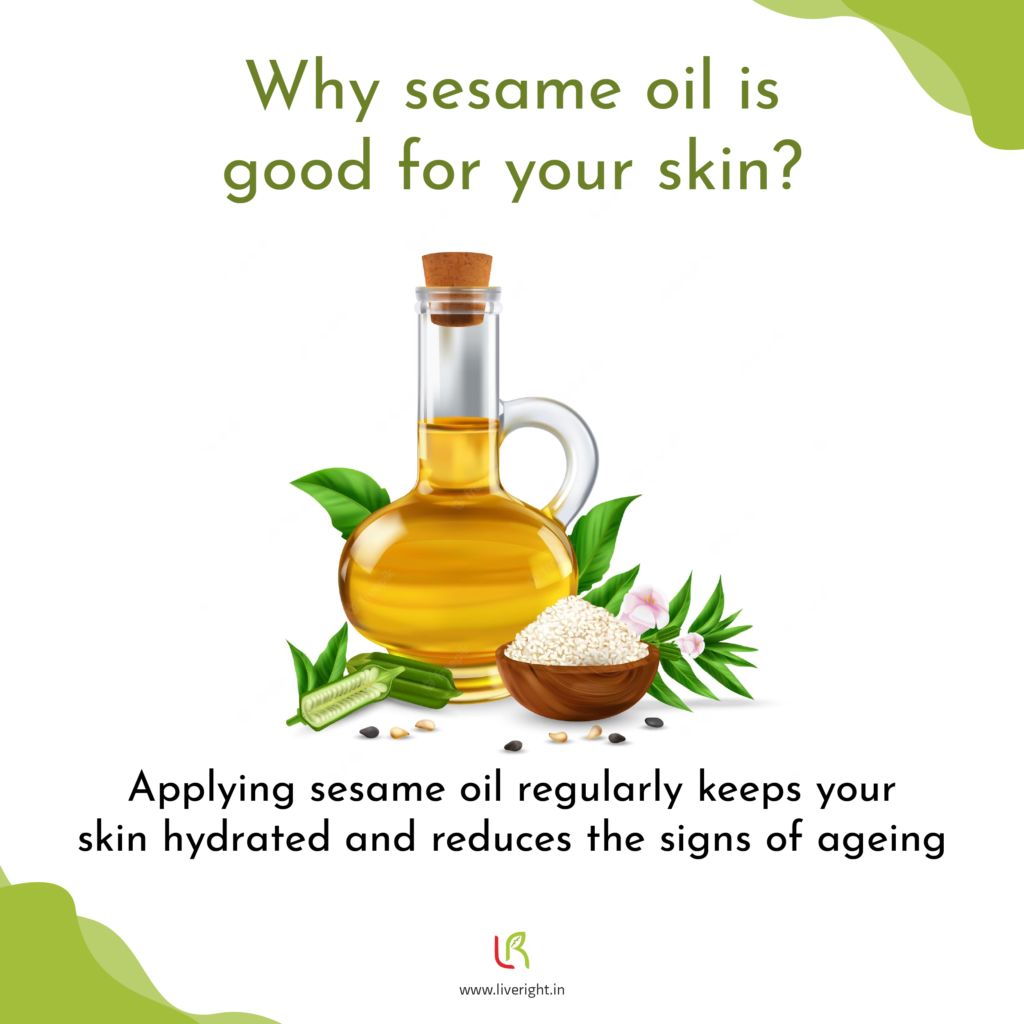 TURMERIC & BESAN FACE PACK
Turmeric is not just a cooking ingredient; it's a well-known medicinal ingredient. It is a natural antiseptic, anti-inflammatory and antibacterial agent. Besan is an excellent exfoliating agent. Applying turmeric and besan mixed with water, rose water, or milk is an excellent hydrating face pack for this hot summer. The action of both ingredients not only leaves clear skin but also nourishes your skin.
Benefits of turmeric and besan face pack;
Besan:
Helps maintain the skin's pH.
Removes dead cells and blackheads; acts as a natural clearing agent.
Controls excess sebum production.
Fights against acne infections and reduces acne scars. It also has anti-ageing properties.
Removes tan and facial hair.
Reduces dry skin condition.
Turmeric:
Turmeric helps promote a brighter skin tone.
Promotes dull skin.
Heals acne breakouts and lightens hyperpigmentation.
Prevents your skin from any bacterial infections.
Reduces dark circles.
Prevents premature ageing, making you look young.
Moisturizes dry skin and manages oily skin.
Improves fine lines and wrinkles.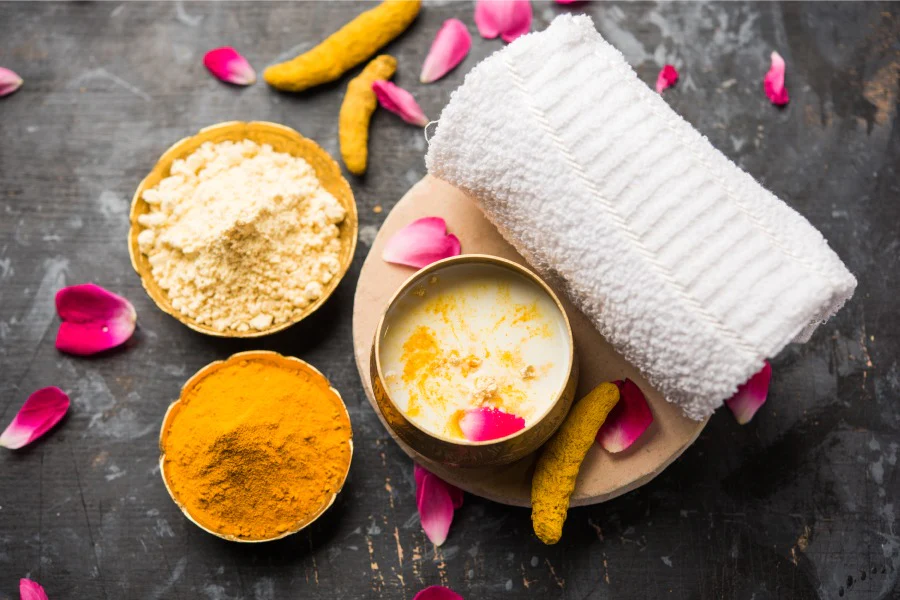 TRIPHALA PACK
Triphala: This popular combination is already well-known for its remarkable healing properties. Added to this, they prevent aging, help retain the skin's moisture, and also maintain the texture and tone of the skin.
Terminalia chebula – Haritaki
Terminalia bellirica – Vibhitaki
Emblica officinalis – Amalaki
Benefits of Triphala;
Vitamin C and antioxidants make your skin soft, smooth, and hydrated.
A natural cleanser for your skin.
Removes dark circles.
Rich with anti-pigmentation, anti-dandruff, and anti-ageing properties. That's why it is also used for hair to prevent dandruff.
Gives natural radiance and beauty to your skin.
Rejuvenates and balances the pH of your skin.
Gives a natural shine and promotes your facial appearance.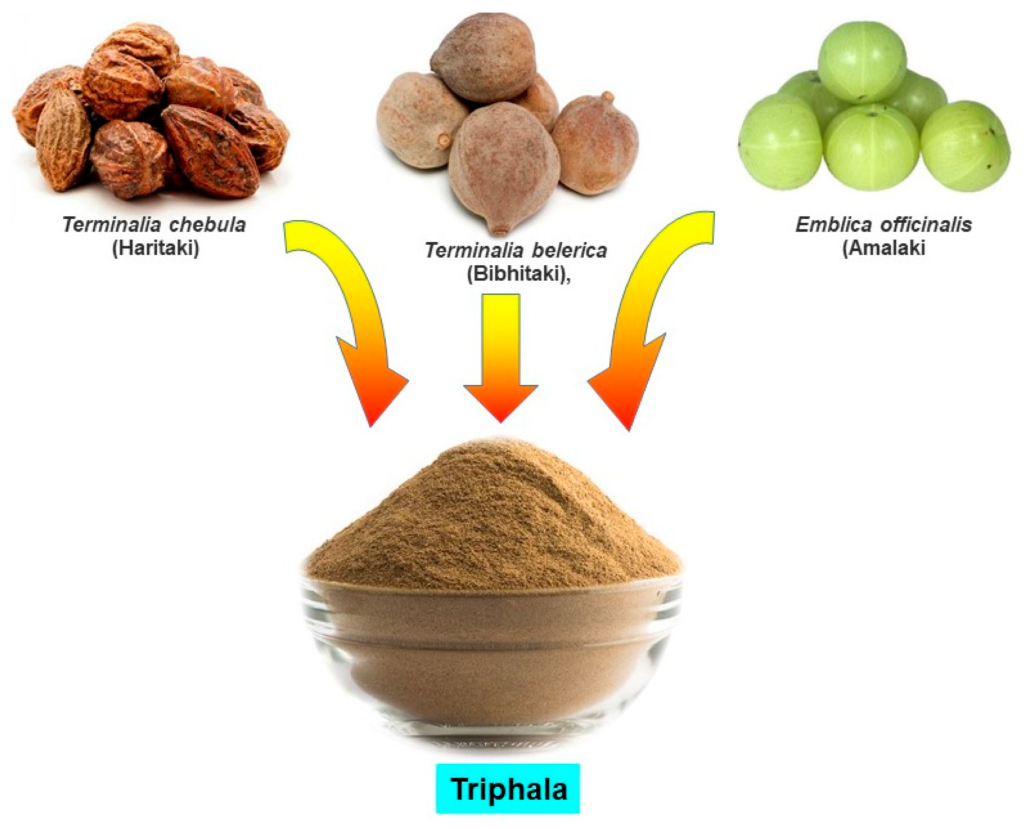 ALOE VERA FACE PACK
It is an excellent herb that helps reduce acne, pimples, and sun tanned skin. It acts as a natural hydrating agent. It also has anti-inflammatory and cooling properties. One of the best easy remedies for sunburns. Aloe vera is rich in antioxidants that help in healing the wound faster.
Benefits of aloe vera;
Retains your skin moisture.
Treats acne and stretch marks.
Removes tan.
Lightens dullness in your face.
Fades away dark spots.
Slows down the signs of ageing.
Promotes soft and smooth skin.
Helps reduce dry skin conditions.
Apart from the above face packs, there are other nutritional and hydrating face packs like cucumber paste face packs, etc. Yet, find a suitable face pack for your skin type and apply them regularly for better results. Also, face packs are not enough for healthy skin; eating healthy foods, taking a good night's sleep, drinking water, and staying physically and mentally stress-free are all important for healthy skin.
RELATED: Importance of staying hydrated
Summer is now becoming hot and hotter, so wash your face atleast thrice a day with normal water – no face wash soaps are needed. Spend a happy summer by following healthy tips.